Artificial intelligence is more present in our lives than we actually think: there is already software capable of diagnosing diseases and tumors, applications that tell us what faults our vehicle has and it seems there is not much left for the autonomous car to become a reality.
In 2016, Go's number one player (considered the most complex game in the world), Lee Sedol, lost against a machine called AlphaGo. Artificial intelligence marked a milestone and demonstrated its great capacity.
A year later, in 2017, DeepMind launched the renewed version: AlphaGo Zero, which learns by itself from scratch and not from plays by people. If the first AlphaGo needed 30 million games of training to be able to face Lee Sedol, the new one had enough with 4.9 million, six times less. The first one needed several months of developing and training and the new one was ready after just 70 hours.
This technology can be applied to any sector and company, and, in fact, it is already used in many of its internal processes.
In the field of marketing, A.I helps choose the best action, indicates who are the most likely customers to contract their services, recommends certain products based on the tastes of each consumer, programmes the optimal transport route, etc.
"Netflix avoids more than one billion dollars in lost sales thanks to A.I"
And the possibilities are endless: recognition and labeling of images, processing of patient data, location and mapping, predictive maintenance, predicting and thwarting security threats, intelligent recruitment and human resources systems are some of the many cases of use of these business applications based on artificial intelligence.
Netflix, for example, estimates it avoids more than one billion dollars in lost sales per year due to cancellation of subscriptions thanks to the fact that it provides tailored results and recommendations. Also, Amazon has reduced warehouse operation costs by a fifth using autonomous robots.
The consultancy PwC has estimated that 72% of managers believe A.I will be the competitive advantage of the future and more than 60% anticipate that the applicability of these technologies on the customer experience is greater than on the rest of the initiatives in their organization.
The figures of a not so distant future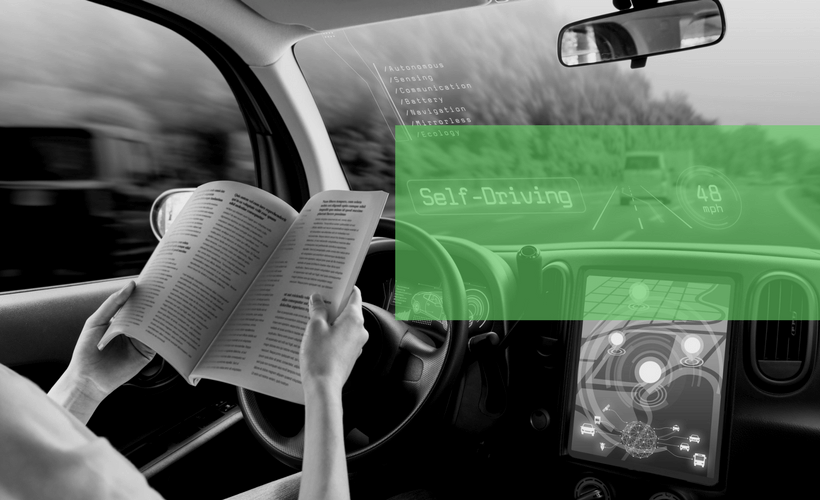 As reflected in another PwC study, 'Exploiting the AI Revolution', artificial intelligence is destined to be the next technological revolution, following the steps of the Internet and mobility.
In fact, by 2030 it will represent a growth of 14% of world GDP, 15.7 billion dollars. This is 186 times the fortune of Bill Gates, the richest person in the world.
Accenture research estimates that artificial intelligence could double annual rates of economic growth in many developed countries by 2035. The United States would be the most favored, moving from a potential GDP growth of 2.6% to 4.6%. Another conclusion of the report is that technologies related to cognitive systems will increase labor productivity by up to 40%.
"1/4 companies have already implanted A.I in their organization"
Although some big businessmen like Mark Zuckerberg and Elon Musk have different opinions regarding the future of artificial intelligence, the truth is that its use in companies of all kinds is progressing continuously.
According to the Gartner analysis firm, one in four companies has already implemented A.I within its organization or has plans to do so in the short term. This is about 10% more than a year ago.
The number of robots does not stop growing either. Robot imports have increased from around 100,000 in 2000 to around 250,000 in 2015 on an international scale. Moreover, IDC expects robotics spending to accelerate during the next few years, reaching a turnover of 230,700 million dollars in 2021.
A lot of supply and little demand
"Robotization will save $9 trillion in companies by 2025"
Although 47% of jobs in the USA are in risk of being automated according to the University of Oxford, another study by Gartner states that by 2020, A.I will create more jobs than it eliminates, specifically almost 2.3 million jobs.
In fact, 83% of companies that are already using A.I claim that these applications have involved the creation of new positions, especially in higher professional categories (2 out of 3 were in management and senior management). And it has also been a way to reduce the time employees spend on routine and administrative tasks, thus allowing them to focus on value-added activities.
On the other hand, the number of jobs affected will vary according to each industry, with the education sector being the one that will see an increase in the demand for employment, and leaving the manufacturing sector as the most affected by the effects of automation.
The reason? A.I allows companies to accelerate production and make it more efficient.
Moreover, robotization will save costs for the automation of jobs of 9 trillion dollars in 2025 according to data from the Bank of America Merrill Lynch.
In addition, the profitability of companies that apply A.I in their production processes could increase by an average of 38% by the year 2035.
However for now, few companies are prepared to implement A.I in their processes. According to data from the SAS consultancy, only 20% of large European companies have teams of data scientists willing to face this challenge.
It seems that specialized professionals are needed and there is a great lack of knowledge about what artificial intelligence does or does not contribute.
The proportion of jobs that require artificial intelligence skills has multiplied by 4.5 since 2013. But artificial intelligence also requires having the appropriate talent to develop systems based on these technologies. And as often happens in any market, if you do not have the necessary resources, the only solution left to make it happen is importing.
"The profitability of companies that apply A.I could increase a 38% by 2035"
In Spain, one of the main suppliers is Indra. In its case, 10% of the total sales volume is already associated with cognitive computing. In the field of customer management, for example, they offer chatbots, virtual agents that can interact with voice or text to offer an automatic service in applications, websites or other types of channels.
They have also developed a video analysis system to detect defective parts in the manufacturing chain in real time. Another area of research is related to drones, which require huge amounts of information.
The limits and dangers of A.I
In 2015, about 700 scientists specialized in different technological areas signed an open letter to warn of the dangers of artificial intelligence.
The ability to process huge amounts of data by computers can give those who control them and analyze all the information great power. Because, undoubtedly, the main threat of artificial intelligence is the misuse that someone can extract and analyze data from devices in a massive way.
"A.I will boost cyber attacks, but it will also propitiate its defense"
Logically, the more the A.I advances, the more destructive capacity cyber attacks can have. And although cyber attacks will be more powerful than ever, its defense will also be stronger. Advanced techniques in machine learning and deep learning will help interpret behaviors and find and exploit new vulnerabilities.
The same techniques combined with cloud technologies will be able to analyze huge amounts of data and detect problems in real time.
Still, we must not forget that the pressure of responsible use of A.I should not be only for technology companies. New technologies often bring new fears and threats, whether they are justified or not. And the top managers of all companies will have to answer questions about A.I, its responsible use, its vulnerability, etc.
In fact, there are already some institutions, such as the Center for the Fourth Industrial Revolution of the World Economic Forum, that have formulated what the principles should be to maximize the benefits of A.I and limit its risks.
If your company uses A.I technology or is planning to, do not hesitate to contact Open Data Security to help you keep your business safe from cyberattacks.