Let's get to the point. We can say that no one forgets their electronic devices when it's time to take a vacation. Actually, it doesn't matter if it's a business or pleasure trip: a smartphone, a tablet or a laptop have a place in our belongings.
We stop using emails, messages and calls as we usually do when we work, but we do not disconnect altogether either. Holidays? Yes, please, but digital pariahs, no thanks.
However, any change in behavior carries risks and the risks are constant in cyber security. It is also a fact (or at least it is expected to be) that when we take a break, we relax. That moment of a relaxing bottle of beer in the beach bar is the ideal place for cyber crooks to take advantage of this scenario. We can already hear how they rub their hands before the imminent arrival of the summer months.
Theft of personal accounts or bank card details; hijacking of devices through malware; infection of our equipment; loss of critical information … The rosary of cyber-disasters can be as varied as the way in which they reach the user. That's why we recommend you take note of the following tips that we have prepared to avoid cyber attacks during your holidays:
1. Backup and update before leaving home
Can this cyber security advice be repeated more times? Please, don't challenge us to do it. Maybe, one day we will make backups often and we will update each time it's needed. Maybe, one day we will integrate these actions as we turn off the lights when we are not going to be at home for a few days, or we put a lock on the suitcase when we check in.
Don't panic if you're wondering how to back up. In the following links you have information to get you through this task without complication:
On the other hand, the updates have no mystery. A notification jumps every time an update is available and it is important to execute it, whether it is the operating system or an application. And some contain patches or security improvements that prevent you from being vulnerable to attacks.
2. Resist: do not post when you are going or where you are
Remember when we left the light on at home or when we asked someone of confidence to raise the blinds of the house so that it would seem to be inhabited in our absence?
Those tricks were used to prevent an intruder from entering the house and yet, since social networks were invented, we not only say that we are going on vacation, but we also talk about where and when.
According to the University of Cambridge, this behavior responds to the sense of reward that arises when we talk about ourselves. A sensation comparable to that produced by food or sex. No-one is surprised that social networks facilitate this communication exercise every time we connect to them: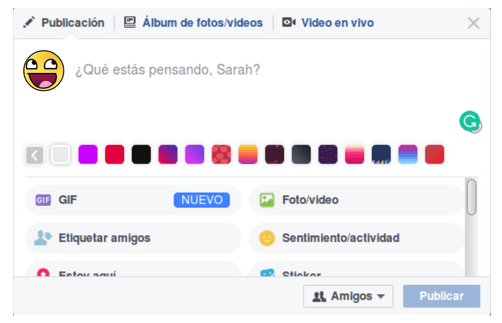 Although it is not a measure of cyber security, the less details we give about our holidays, the better, knowing that any information that is uploaded to the network can turn against us in very unexpected ways.
3. Avoid connecting to shared networks
"Do you have wifi?" This is a question that practically everyone has formulated when arriving at a cafeteria, apartment or hotel, ignoring the risks of sharing a network with an Internet connection. These are:
That someone who is connected to the public wifi can see the information you receive or send through your device (messages, emails).
That someone who is connected to the public wifi can access your device.
That someone who is connected to that network can steal personal and sensitive data.
It is true that many times it is inevitable to connect to a public wifi, either because we are outside the roaming area, or because mobile data is becoming scarce.
In those cases, you need to be very cautious with the information you access with your devices. We strongly recommend not making purchases or online reservations, not accessing applications with banking information and of course, not sending passwords or any other information that you do not want anyone to know.
Using a VPN can be useful, but it does not keep you fully protected. And it is also advisable to disable any type of automatic connection of your devices, so they are not detectable, as with bluetooth.
4. Do not download applications that you do not know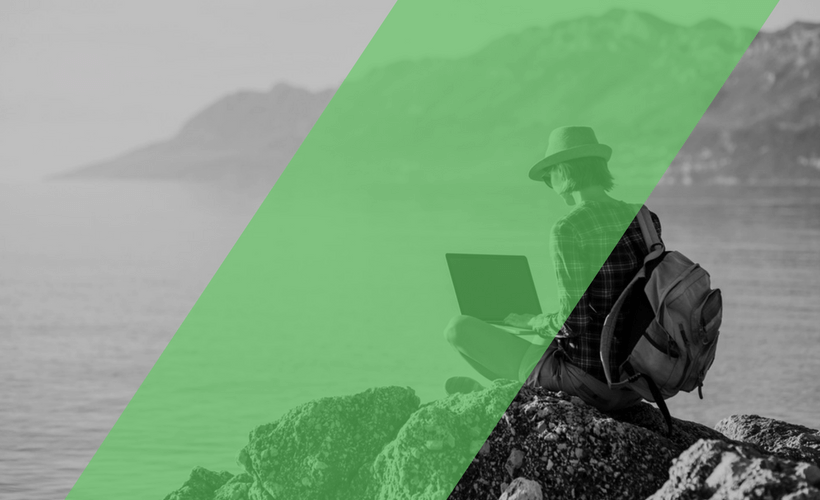 More and more hotels personalize the guest experience through a mobile application that users download on their device. We already talked about the risks that this entails. It is summarized that if the security of these applications has not been pentested, there may be a potential risk to the user's information.
Unfortunately, we are still far from the scenario where users demand a pentested application, but for the time being we can distrust and not install those that are not imperatively necessary. Of course, you should always download applications from official sites like the App Store and Google Play.
5. Be careful with what you connect to your team
Let's imagine that you're in a hotel lounge and someone asks you to use your computer to send an email with a file that he or she has on an USB device. It's a plane ticket and we all know what happens when we do not carry it, whether printed or on the mobile. You offer your computer as a favour like that doesn't cost anything.
USB infections are as common as they are old in the hacking field. Recently, companies like IBM have banned their employees using them because of their risk.
Avoid at all costs a Samaritan action as described if you find yourself with a USB drive. Connecting it up is the worst idea imaginable.
6. Activate the double authentication factor whenever you can
Sometimes it may happen that you have taken some precautions but you end up being a victim of a cyber attack. Every day there are thefts of social network accounts and emails because people do not use passwords (something you can do before going on vacation thanks to our secure key generator).
To avoid such a situation, it is vital to activate the double authentication factor in all applications with that option. This feature means that every time someone tries to log in to your account, they also need the key that arrives on your mobile phone. This way, it's much harder to hack your accounts.
7. Be very careful with emails during your holidays
A recent report by Fortinet on the evolution of threats in cyber security warns that cyber attacks are reaching a high level of sophistication. This means that cyber criminals manage to obtain data that ends up being sold on the black market or, directly, to steal money.
An example based on real events is based on an attack in which emails are sent to a company when the summer arrives to see what automatic emails answer informing about absences in certain jobs. This gives a lot of information to cyber criminals when preparing an attack to, for example, impersonate someone from within the company.
The best thing you can do is to not have these automated emails. Ask a colleague to receive the emails in your absence.
When we lower our guard, we are more likely to be the victim of a cyber attack. That's why you also have to be especially careful with phishing, the most used attack vector.
If while you are on the lounger you open mail or social networks, be very careful with the links you click or the files you download, as they could take you to fraudulent sites or contain malware that infects your computer.
As you can see, these cyber security tips are similar to those we have to take into account on a daily basis, whether at home or at work. Therefore, one last recommendation is to enjoy the well-deserved rest, because the less illuminated by screens, the less chance you will have to be hurt.
Latest posts by Marketing (see all)